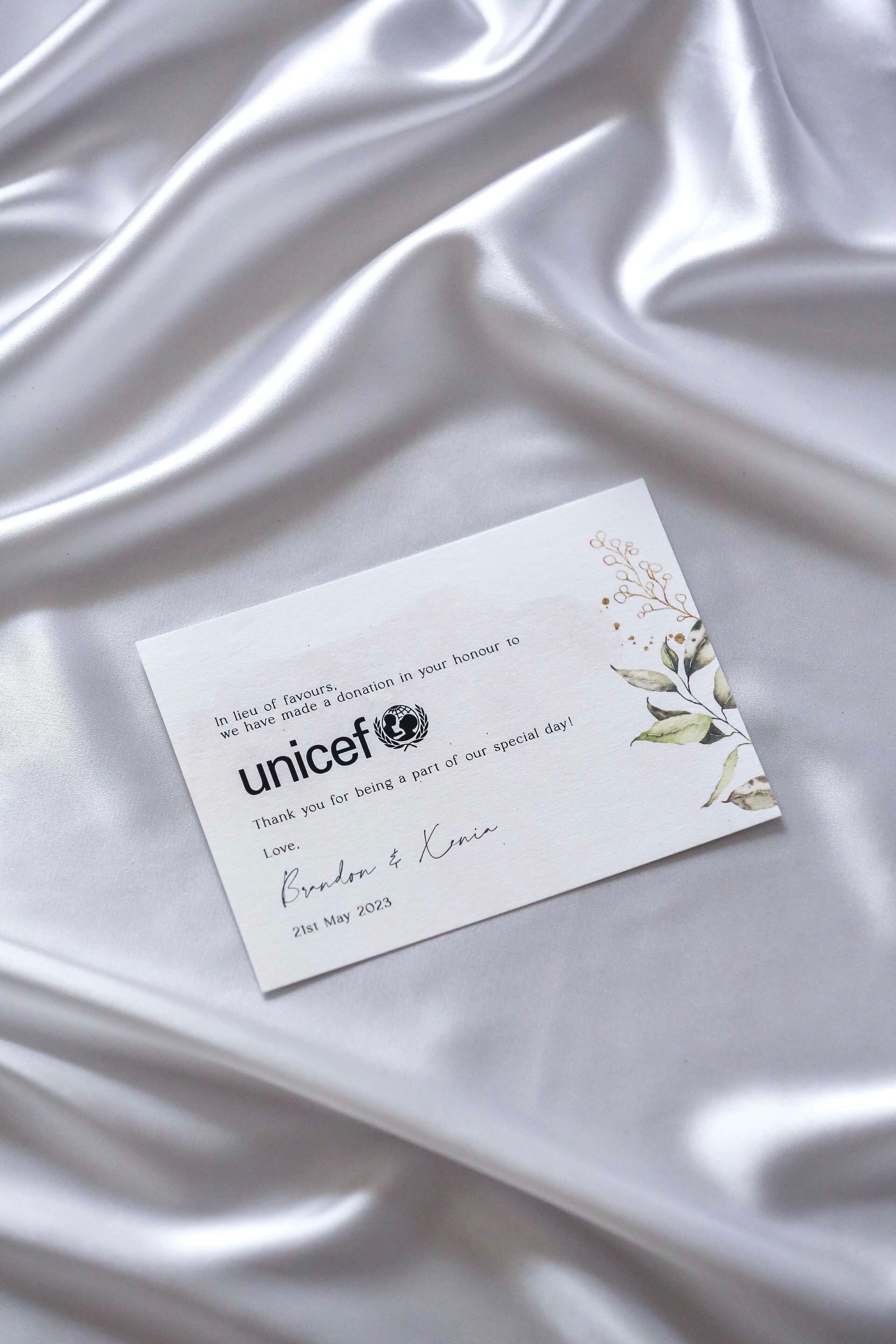 Donation Note Card - Hilton
In lieu of favours, make a donation to the charity of your choice. A donation of $1 per guest will be made under your names to the charity that you have indicated in the note section. We will provide a transactional proof once the donation has been submitted.
A card with the sample message (see photo) will be provided for you to inform your guests! View card design options here.